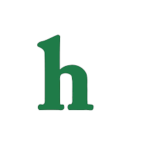 Chad Michael Murray has revealed that he is secretly married to his "Chosen" co-star Sarah Roemer and that they are expecting a baby!
Former "One Tree Hill" star Chad Michael Murray married and expecting baby!
Chad Michael Murray secretly married Roemer over the summer just months after the couple began dating.The couple have also revealed that they are happily expecting their first child together. Best known for his role as Lucas Scott on the hit drama "One Tree Hill." Tthis will be Chad Michael Murray's second marriage. Murray was previously married to his "Tree Hill" co-star Sophia Bush.
Chad Michael Murray marries 'Chosen' co-star
The marriage was short-lived after a rocky marriage that ended five months after the ceremony. It is clear according to Bush that she and Murray ended things on a sour note. Sophia revealed last year on "Watch What Happens Live" that she and Chad Michael Murray do not stay in touch adding, "My mother once said to me that if you don't have anything nice to say, not to say anything at all." She added, "We were two stupid kids who had no business being in a relationship in the first place."
Murray quickly bounced back getting engaged to actress Kenzie Dalton, they were engaged for seven years before slitting up in 2013.The Murray secret wedding and pregnancy news was confirmed by the actor in an interview with his hometown paper, The Buffalo News.Congratulations to the happy couple on their wedding, and the upcoming arrival of their first child together.