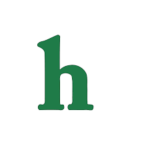 Cate Blanchett recently revealed that she has experienced many relationships over the years with both men, and women. Cate Blanchett also claims that her relationship experiences with other women have helped her today with her career. Blanchett is using her life experiences and playing on them in her latest film "Carol" which premieres at the Cannes Film Festival on May 17.
Cate Blanchett reveals torrid sexual past
"Carol" is based on the 1952 Patricia Highsmith novel "The Price of Salt," and stars Cate Blanchett and Rooney Mara. The highly anticipated Indie film is set in 1950s New York, and tells the story of a forbidden love affair between a female department-store clerk (Rooney Mara) who dreams of a better life and falls for an older, married woman (Blanchett). The same sex love relationships were in no way accepted by society as they are today, and the film reveals the inner personal struggles of the two women as they live their lives denying their true feelings and who they really are.
Blanchett claims she is a lover of all people
Cate also claims she not only used her past relationships with women to guide her, she also spent plenty of time reading a lot of girl-on-girl books to help prepare for the role.Cate, 45, has been happily married for 18-years to Andrew Upton, the couple wed in 1997, and share four children Roman Robert Upton, Ignatius Martin Upton, Dashiell John Upton, Edith Vivian Patricia Upton.The film premieres at the Cannes Film Festival on May 17.