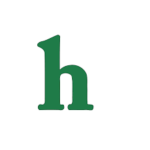 Cameron Diaz and Benji Madden are getting married tonight. According to multiple sources the actress and the Good Charlotte rocker planned their secret wedding to take place on Mon. Jan. 5.
Cameron Diaz and Benji Madden engaged: Getting married tonight!
TMZ and Us Weekly report that Cameron Diaz and Benji Madden had their rehearsal dinner on Sunday night in Beverly Hills.
The couple have been dodging engagement rumors for months, and have only been dating about seven months, making their romance a whirlwind affair.
"Everyone thinks it's wild, but are so happy for them," a source recently revealed about the engagement. "Benji tends to fall in love easily, but this time it's for real and he landed a great girl. They obviously both make each other incredibly happy, and there's nothing better than that."
Cameron Diaz and Benji Madden secret wedding: Is the actress pregnant?
However, with reports of Cameron Diaz and Benji Madden's secret wedding taking place so quickly, rumors that Cameron may be pregnant are now beginning to circulate.
Either way, it looks like Cameron and Benji are about to start off 2015 with a bang, and if a baby Madden comes along later this year it's sure to be one of the most memorable of the stars' lives.
What do you think about Cameron Diaz and Benji Madden getting married tonight? Tweet us @OMGNewsDaily or leave a comment below.
Related articles