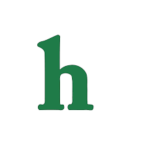 "Buffy" star arrested again. Nicholas Brendon, who played Xander in the hit 90's TV show "Buffy The Vampire Slayer," has been busted for a third time the year, and it's only May!
'Buffy' Star Arrested: Nicholas Brendon Arrested for Third Time This Year
Us Weekly reports that the "Buffy" star was arrested again on Saturday, May 16 while in Myrtle Beach. Brendon, 44, was charged with public intoxication. Nicholas was first locked up in October 2014 for injury to property just days after getting married Moonda Tee in Vegas.
Just a few months later he split with Tee and was arrested yet again in February for destroying his hotel room in Ft. Lauderdale, Florida. He also refused to pay his bill. One month after that Nicholas Brendon was busted for trashing yet another hotel room after allegedly getting intoxicated.
Following his latest arrest the "Buffy" star tweeted, "We are not releasing any comments or statements regarding today's events. Thank you." Later, he added "We are all human."
What are your thoughts on Nicholas Brendon the "Buffy" star being arrested again? Tweet us @OMGNewsDaily.