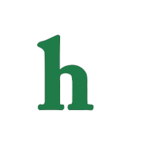 Bruce Jenner and the Kardashian family are back for season 10 of "Keeping Up With The Kardashians," and in the newly released preview for the season it seems like it's another scandalous and drama filled year for the Kardashians.
Bruce Jenner Celebrates Divorce in 'Keeping Up With The Kardashians' Clip
Bruce Jenner does appear on the season and it seems like he's spending a lot of time with his sons, Brandon and Brody. In the clip the Jenner boys throw their dad a "Bruce on the loose" party to seemingly celebrate his divorce from his wife of over 20 years, Kris Jenner.
Later in the clip, Bruce, looking very feminine with his long hair and pouty lips, is scolded by Kim Kardashian for allegedly dating Kris' close friend.
However, Kris Jenner doesn't stay single for long as she begins dating Corey Gamble, a man that is younger that Kim and Kourtney Kardashian.
Kardashian Drama Running Wild
Kim is also busy trying to get pregnant again, Kourtney nears the end of her pregnancy with baby Reign, and Khloe deals with yet another heartbreak and splits from boyfriend French Montana.
In addition to all the drama, the youngest members of the family, Kendall and Kylie Jenner, are seemingly rebelling, and have their entire family worried about their behavior.
It looks like another good season or "Keeping Up With The Kardashians" fans, so set your DVR's and be ready for reality TV's most wild family to return to E! in the near future.
What did you think of the new "Keeping Up With The Kardashians" season 10 preview? Tweet us @OMGNewsDaily or leave a comment below.
Related articles