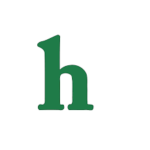 Bruce, Kim and tons of outfits. Sounds like a party, right? During the "Keeping Up With The Kardashians" special all about Bruce Jenner's transition, Jenner admits to stealing Kim Kardashian's clothes while he was hiding his transgender secret.
Bruce,Kim Outfits: Bruce Jenner Admits to Stealing Kim Kardashian's Clothes
People Magazine reports that in a clip from the second part of the special, which airs on Monday night, Kim and Bruce are looking through outfits together as Kardashian gives him fashion advice. "Can I confess?" Bruce asks Kim. "What? You copy my outfits?" Kardashian asks. "No. I stole your outfit," Jenner tells his step-daughter.
The special has been very eye opening for the Kardashian/Jenner family as well as fans who heard Kim Kardashian admit that she once saw Bruce Jenner in full women's wear and then rushed to Kourtney Kardashian's house to tell her what she saw. Kim and Kourtney then kept that secret for 12 years.
What Bruce's Kids Knew
Kendall Jenner also revealed that once when she was younger she saw Bruce in full drag roaming the house in the middle of the night. Kendall said that she would also find makeup in Bruce's drawers and thought he may be having an affair, but kept it quiet so she didn't tear her family apart.
It looks like Bruce stealing Kim's outfits is just the tip of the iceberg when it comes to the secrets he's been keeping. You can watch part 2 of Bruce Jenner's "Keeping Up With The Kardashians" special Monday night on E!
What are your thoughts on Bruce Jenner stealing Kim Kardashian's outfits? Tweet us @OMGNewsDaily.