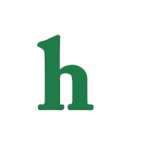 Bruce Jenner has been photographed wearing a dress while at his Malibu home. The "Keeping Up With The Kardashians" star called the police after he realized the paparazzi were snapping photos of him on his property, but unfortunately for the reality star the photographs still hit the media.
Bruce Jenner Dress Photos Hit Internet
The New York Daily News was the first to publish the Bruce Jenner dress photos, and are taking heat from a lot of critics who say that Bruce should never have been violated by having his picture taken while on his own property.
The photos show Jenner, 65, with his long hair down, wearing a floor length black and white striped maxi dress. Bruce is also seen smoking a cigarette outside of his Malibu home in several snap shots that paparazzi took.
Bruce Jenner Photographed Wearing Dress at Malibu Home
According to the Inquisitr, Bruce Jenner hasn't officially announced his sex change plans as of yet, and will allegedly do so during an interview with Diane Sawyer which is set to air on ABC on Friday night at 9 p.m.
Meanwhile, TMZ claims that Jenner sees the interview as a farewell to his male self and will then be coming out as a woman in the public eye. Rumors of Bruce appearing on "Dancing With The Stars" have also been circulating.
In the photos, Bruce Jenner's chest also looks significantly bigger only days after reports hit the web that the father of six had gotten breast implants as a part of his sex change journey.
What are your thoughts of the photos of Bruce Jenner wearing a dress? Tweet us @OMGNewsDaily.