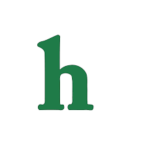 Bruce Jenner is set to debut "her" for the first time on a Vanity Fair cover due out sometime this summer. TMZ has confirmed the news that Bruce will debut publicly for the first time as a woman.
Bruce Jenner's first photos as a woman to cover Vanity Fair
Bruce Jenner will be photographed as a woman by world known photographer Annie Leibovitz. The cover shoot will be Bruce's debut to the world as a female. The photo shoot is scheduled to take place later this summer and will reportedly correspond with Bruce Jenner's docu-series.
Who's style do you believe Bruce Jenner will pattern "her" after?
Since Bruce Jenner has yet to reveal his look as a woman to the world this debut cover of Vanity Fair will be a huge step for Bruce. As previously reported, Bruce's docu-series will chronicle from start to finish Jenner's complete transition from male to female.
It has been reported that Bruce Jenner has allegedly completed his transition journey, meaning that Jenner has reportedly undergone sex change surgery. The surgery is said to have taken place about three weeks ago, with Bruce lying low while recovering.
"The procedure involved reshaping Bruce's male genitalia into that of a woman. He was very happy with the results, but didn't realize how grueling the recovery would be," a source revealed. Bruce Jenner's sex change surgery reportedly took more than eight hours in the operating room.Jenner seems to be recovering well.
Many of Bruce's supporters are looking forward to Bruce Jenner introducing "her" to the world. It is not known as to whether or not Bruce Jenner has decided on his female name yet, and if that will also be revealed this summer. Are you interested in seeing Bruce Jenner reveal his new womanly look and identity?