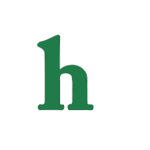 Bruce Jenner has shocked the world by transitioning from a man to a woman. The "Keeping Up With The Kardashians" star will sit down for a tell-all interview to discuss his sex change for the first time with Diane Sawyer, Us Weekly confirms.
Bruce Jenner to discuss sex change with Diane Sawyer
According to the report, Jenner, 65, has likely chosen to speak to Sawyer due to her past of supporting the gay, lesbian, and transgender community. "Diane has always been very supportive of the LGBT community. She has been honored by GLAAD," said one insider.
It looks like Bruce Jenner is getting all of his ducks in a row before officially coming out as transgender and revealing his sex change to the public. As previously reported by Hollywood News Daily, the former Olympic gold medal winner is currently filming a reality docu-series about his transition which will air sometime this summer.
"The world will see his full transformation. It's a docu-series featuring the Jenner family talking about Bruce 'coming out,'" said one source.
A busy summer for Bruce
Meanwhile, Bruce is also filming parts of his Diane Sawyer interview this week, and that interview, which will likely be a number of sit downs with the world renowned journalist, will sometime in May. Bruce is also set to address his sex change on the upcoming Season 10 of "Keeping Up With The Kardashians."
Amidst his transition, Bruce Jenner's family is said to be giving him all the love and support he needs. "They all have become protective of him and just want him to live the way he wants," said a family source.
What are your thoughts on Bruce Jenner discussing his sex change with Diane Sawyer? Will you watch? Tweet us @OMGNewsDaily or leave a comment below.