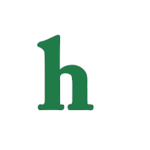 Bruce Jenner is finally going to address his much altered appearance on season 10 of "Keeping Up With The Kardashians."
Bruce Jenner to Address His Appearance on 'Keeping Up With The Kardashians'
The Olympic gold medalist has been dodging rumors that he's transitioning into a woman after he's been spotted with long hair, manicured and painted nails, had his adam's apple shaved, and has been seen wearing Spanx and sports bras.
It seems after over a year of staying quiet about his more feminine appearance that the Kardashian family has finally convinced Bruce Jenner to speak out about his transformation, whatever that may be.
Kardashian and Jenner Girls Rally Around Bruce
After reports surfaced that Kris Jenner had privately spoken to her ex-husband about making a public statement on all the rumors sources revealed that the pair filmed a scene for "Keeping Up With The Kardashians" season 10 where they talk about Bruce's appearance and the rumors.
"Bruce and Kris address his changing appearance in a scene they shot together," a source told Us Weekly. "It will be a plotline."
This news comes just after In Touch Magazine ran a cover story where they altered Bruce's image to make him look like a woman and suggested that Jenner would be officially coming out as transgender in a magazine spread.
"[Bruce] was upset by InTouch's story," the insider added.
Shortly after the magazine cover all of Bruce Jenner's daughters, Kourtney, Khloe, and Kim Kardashian and Kendall and Kylie Jenner rallied around their dad by having a special visit with him.
What do you think about Bruce Jenner addressing his appearance on Season 10 of "Keeping Up With The Kardashians?" Tweet us @OMGNewsDaily or leave a comment below.