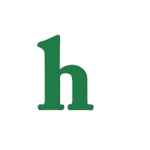 A Bruce Jenner suit has been filed by the step-children of the woman who died in the car accident that Bruce was involved in, and may have allegedly caused on Pacific Coast Highway back in February.
Bruce Jenner Suit: Bruce Being Sued for Wrongful Death in Car Crash Case
The suit against Bruce Jenner was filed on Friday by Dana Redmond and William Howe and states that they have lost a loved one due to the untimely death of their step-mother Kim Howe, 69, the LA Times reports.
As previously reported by Hollywood News Daily, the victim, Kim Howe, actually had ties to the Kardashian family as she used to be the neighbor of the famous reality TV family in Calabasas, California.
Bruce Not Likely To Be Charged in Death
After the crash, there was speculation that Jenner may be charged with a crime such as vehicular manslaughter. However, no charges have been filed against Bruce, and TMZ sources reveal that charges are unlikely.
"It is a devastating tragedy and I cannot pretend to imagine what this family is going through at this time," Jenner said in a statement after the crash. "I am praying for them. I will continue to cooperate in every way possible."
Bruce Jenner's Sex Change Making Headlines
During Bruce Jenner's interview with Diane Sawyer, in which the gold medal winning Olympian revealed he was transitioning from a man in to a woman, Bruce was not allowed to speak out on the accident as the investigation was still ongoing. However, his sex change process has been taking center stage in the headlines over the car crash, but with the lawsuit that's been filed it could mean a big payout from Bruce Jenner.
What are your thoughts on the Bruce Jenner suit? Tweet us @OMGNewsDaily.