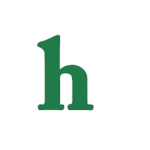 Bruce Jenner's sex change has all but been confirmed by the Kardashian/Jenner family. Reputable sources are coming forward with the news that the former Gold Medal winning Olympian is in fact transitioning into a woman and documenting his journey in a new reality TV show about his sex change.
Bruce Jenner Sex Change: Old Pictures Taken Off Walls
Since the news has basically been revealed that Bruce Jenner is planning to become a woman and share his lifestyle change with the world, insiders have revealed that Bruce is happier than ever because he's finally free to be the person he's always wanted to be. However, he's trying to focus on his new life as a woman and forget about his painful past as a man.
"Many of the pictures of Bruce at his home when he was a man have been taken out of the frames and off the walls," says a family insider.
Will Bruce Continue To Date Women?
Another big question about Jenner's transition is his sexuality. Will Bruce continue to be in relationships with woman once he is a woman himself? The answer is yes. Bruce isn't gay and has had three marriages and six children to prove it.
"Even as a woman, he wants to continue sleeping with women," says an insider. "He loves women and having sex with women, always has. Always will. What he never liked," conversely, according to this alleged source, "was his body and being a man. He's always felt he was born in the wrong body."
Jenner's Reality Series Names Revealed
Meanwhile, names for Bruce Jenner's reality docu-series about his sex change is currently filming and names for the series are being thrown around. So far, the top two are "Bruce Jenner: My Journey" and "Trans-Jenner."
Bruce Jenner's transition and sex change is one of the biggest stories of 2015 and the news will without a doubt keep coming so stay tuned to Hollywood News Daily for all the latest.
What are your thoughts on Bruce Jenner's sex change and reality show about transitioning into a woman? Tweet us @OMGNewsDaily or leave a comment below.