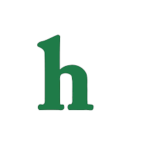 Bruce Jenner the republican? That's right, during Friday night's tell all interview with Diane Sawyer, Jenner revealed not only that he was transgender, but that he is also a conservative republican, an announcement almost as shocking as his sex change bombshell.
Bruce Jenner Republican: Bruce's Other Surprising Announcement
The conversation was aroused when Diane Sawyer pointed out that President Barack Obama was the first U.S. President to ever say the word "transgender." Bruce says he certainly credited him for that but that he doesn't always agree with the democratic party. "Are you a republican?" Sawyer asked. "I believe in the constitution," Bruce said. "I've always been on the more conservative side.Is that okay?" Jenner asked.
Diane Sawyer was noticeably surprised by Bruce's political party as were likely most liberals and other members of the gay, lesbian, and transgender communities due to the fact that Republicans have not been on recognizing rights for the gay, lesbian, and transgender communities.
Bruce Jenner's Shocking Transgender Secret
The Washing Post reports that only about 21% of all LGBT Americans are identify as republican, while 15% have no party affiliation, and 63% are Democrats.
In addition to Bruce Jenner's Republican confession, the gold medal winning former Olympian also revealed very personal information about his life, including what his three former wives knew about his transgender secret, how his children reacted to the news, and which of his daughters caught him wearing a dress.
What are your thought son Bruce Jenner's Republican announcement during his Diane Sawyer interview? Tweet us @OMGNewsDaily.