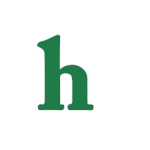 Bruce Jenner has released an official statement about the fatal crash that he was apart of Saturday in Malibu, while he didn't speak out about whether or not he was texting at the time of the accident he is saying that his thoughts and prayers go out to those injured and the family of the woman killed during the collision.
Bruce Jenner Statement: 'I'm Praying' For Victims
"My heartfelt and deepest sympathies go out to the family and loved ones, and to all of those who were involved or injured in this terrible accident," Jenner told People Magazine. "It is a devastating tragedy and I cannot pretend to imagine what this family is going through at this time. I am praying for them," he continued. "I will continue to cooperate in every way possible."
Jenner's cooperation with police included a field sobriety test, which he passed as well as a drug test, which Bruce willingly surrendered to to prove that he was not taking any drugs or had consumed any alcohol at the time of the car crash.
Bruce Jenner Texting During Crash?
However, rumors are flying about whether or not Bruce Jenner was texting during the crash, which could have played a big part in him rear ending a white Lexus, which was pushed into oncoming traffic and hit by a Hummer, killing the driver of the Lexus.
The police have not yet issued a warrant into Jenner's phone records, but could do so at any time if they feel it necessary. As previously reported by Hollywood News Daily, the paparazzi were on the scene as well, but police don't believe they had anything to do with the crash at this time.
Meanwhile, Bruce Jenner will likely be asked about the fatal crash, and whether or not he was texting when he sits down to do interviews about his upcoming reality show, which will document his journey as he transitions from a man into a woman.
What are your thoughts on Bruce Jenner's statement? Do you think he was texting during the crash? Tweet us @OMGNewsDaily or leave a comment below.