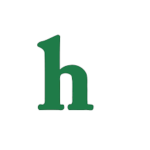 Is Bruce Jenner planning to come out as a transgender woman on the cover of a magazine? In Touch Weekly reports that Bruce wants to reveal his true self to the world in a big magazine spread, and the magazine even made a mockup of Bruce's new womanly look for their latest cover.
Bruce Jenner Planning Magazine Cover to Come Out as Woman?
According to the publication, Bruce Jenner wants to come out in The Advocate, a magazine well known in the gay, lesbian, and transgender communities.
However, Gossip Cop claims that all outlets including In Touch reporting that Jenner is set to come out as a transgender woman on the cover of a magazine are totally false.
No one really knows if Bruce Jenner is transitioning into a woman, but the evidence is piling up. Bruce has grown his hair out very long, he's had his adam's apple shaved down to reduce its appearance, he's been spotted with red/pink nail polish, and wearing jewelry.
Bruce's Silence Speaks Volumes
However, some of the more damning evidence includes that Jenner's been seen wearing a sports bra and even Spanx on occasion.
It seems that Bruce Jenner is going through some sort of transition. Whether or not it's into to womanhood remains to be seen, and until he either confirms, denies, or at least comments on the wild rumors they likely won't be stopping anytime soon.
What do you think about all the Bruce Jenner rumors? Do you think he's transgender? Tweet us @OMGNewsDaily or leave a comment below.