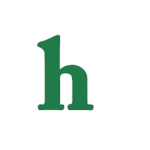 Bruce Jenner just can't catch a break. The Keeping Up With The Kardashians star recently had photos of him wearing a dress published, and now pictures of Bruce in a black bra have been published in Who Magazine.
Bruce Jenner Bra Photos Published in Australian Magazine
The Australian magazine allegedly shows photos of Jenner wearing a black bra/bikini after his reported breast augmentation in mid-March.
All these very personal and private photos, which many consider a violation of Bruce Jenner's privacy, come just days before Jenner's huge 2-hour tell all interview with Diane Sawyer where he'll reportedly confirm his sex change and give details about his transition from a man to a woman.
#BruceJenner's Big Reveal: EXCLUSIVE NEW PICS! Days before his TV tell-all Bruce reveals his latest look-On sale now! pic.twitter.com/Sr37fchtFj

— WHO Magazine (@WHOmagazine) April 22, 2015
Bruce Ready For New Life As Woman
In a newly released promo for the big interview, Bruce tells Diane Sawyer that he is on an emotional roller coaster, and that his family is the most important thing to him. "Those are the only ones I'm concerned with. I can't let myself hurt them," Jenner said of his family members.
Many outlets are reporting that Bruce Jenner's bra and dress photos are just the tip of the iceberg, and that the former Olympian has been living as a woman behind closed doors, and after the interview airs on Friday, Bruce will finally say goodbye to his male self and live fully as a woman.
What are your thoughts on the Bruce Jenner bra photos? Tweet us @OMGNewsDaily.