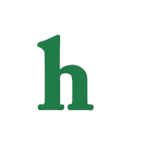 Bruce Jenner's car crash victim has been identified as Kim Howe, a neighbor of the Kardashian family. Howe was 69-years-old at the time of her death and lived next to the famous Kardashian/Jenner family in Calabasas, California, Us Weekly reports.
Bruce Jenner Car Crash Victim Revealed As Kim Howe
Howe died when Bruce rear ended her white Lexus on Pacific Coast Highway on Saturday. Bruce slammed into the back of her car and she was pushed into oncoming traffic where her vehicle was struck by a Hummer traveling the other way on the highway.
As previously reported by Hollywood News Daily, Jenner took a field sobriety test and passed and then submitted to a blood test to prove there was no drugs or alcohol in his system at the time of the crash. Rumors that Bruce was possibly texting were also floating around, but reps for the former Olympian say that's not true.
Bruce Speaks Out About Accident
"The evidence will show that Bruce was not texting at the time of the accident," Jenner's publicist Alan Nierob told the AP onSunday.
"My heartfelt and deepest sympathies go out to the family and loved ones, and to all of those who were involved or injured in this terrible accident. It is a devastating tragedy and I cannot pretend to imagine what this family is going through at this time. I am praying for them. I will continue to cooperate in every way possible," Bruce Jenner said in a statement.
What are your thoughts on Bruce Jenner's crash and Kim Howe's death? Tweet us @OMGNewsDaily or leave a comment below.