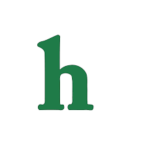 Bruce Jenner's interview with Diane Sawyer is all anyone is going to be talking about this weekend, and Monday when back at the water cooler at work. For those of you who didn't watch it, you missed out. Bruce was candid, open, heartfelt, understanding, and more free than we've ever seen him.
Bruce Jenner Interview: The Most Shocking Moments
In the interview Bruce revealed so many personal and shocking things about his life leading up to his decision to have gender reassignment surgery and officially become a woman. We're recapping the biggest moments from the interview that you'll want to know!
Bruce's began cross dressing at a young age and used to wear his mother's clothing.
Bruce's first wife, Christy, was the first one he told about his confusing feelings.
Bruce's second wife also knew his secret and the marriage crumbled largely in part to his gender confusion.
Jenner started the transition process in the 80's and did hormone therapy for 5 years before meeting Kris Kardashian.
Bruce had breasts when dating Kris and was forced to tell her his secret.
Kris Jenner also knew about Bruce's cross dressing, and often saw him in drag.
Kim Kardashian was the first one of his children to find out his secret.
Kim Kardashian and Kendall and Kylie Jenner all caught him wearing a dress.
Khloe Kardashian is taking Bruce's transition the hardest.
Kim has been the easiest to talk to about his sex change plans.
All four of the oldest Jenner children are extremely supportive of Bruce's transition.
Kris Jenner is having a hard time with the news.
Bruce showed Diane Sawyer one of his dresses, a black, sheer dress.
Jenner says he's not gay.
Bruce admitted to having some suicidal thoughts.
Bruce's first two wives gave very supportive statements while Kris Jenner had "no comment."
During and after Bruce Jenner's interview, in which he confirmed he felt he was a woman living in a man's body, and planned to fully transition into a woman, many spoke out in support of the Olympic gold medalist turned reality star, including celebrities. Bruce is being called brave, courageous, and a role model for the transgender community.
What did you think of Bruce Jenner's shocking and emotional interview? Tweet us @OMGNewsDaily.