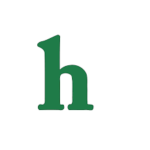 The long awaited Bruce Jenner interview is set. Jenner will sit down with Diane Sawyer to open up about his sex change progress and the issues that go along with his transition.
Bruce Jenner Interview Set for April 24
According to the Inquisitr, Bruce Jenner's big interview is set for April 24 at 9 p.m. and will last 2 hours, as there are a lot of topics to cover involving Jenner's transition and all that goes along with it.
Jenner's interview will likely consist of stories about his life as a man, and the feelings he had leading up to his decision to have a sex change. Diane Sawyer could possibly ask Bruce about his childhood, how long he's felt like a woman on the inside, and how he was portrayed as such a man's man during his Olympic gold medal days.
Diane Sawyer's Intimate Interview with Bruce Jenner
Another big topic of conversation will be Bruce's family. Jenner, who has six children, Casey, Burt, Brandon, Brody, Kendall, and Kylie Jenner, as well as four step-children, Kourtney, Kim, Khloe, and Rob Kardashian, probably took a lot of questioning, confusion, and anger when he announced his transition to his children.
Sawyer will likely also touch on Jenner's marriages and his divorces, including his most recent divorce to Kris Jenner, and how she took the news that he would be having a sex change operation.
Bruce Jenner's interview is set for April 24, and a lot of fans will be tuning in to find out what going on in Bruce's head, and how he'll feel going forward after the world knows all about his transgender secrets.
What are your thoughts on Bruce Jenner's interview being set for April 24? Will you watch? Tweet us @OMGNewsDaily!