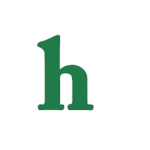 Bruce Jenner's feminine things were bought for him by his ex-wife Kris Jenner's former best friend Ronda Kamihira.
Bruce Jenner Feminine Things Bought by Kris Jenner's Ex-Friend
People Magazine reports that when everyone, including Kris Jenner and the Kardashian girls, thought that Ronda Kamihira was going behind Kris' back and dating Bruce Jenner, she was actually helping him with his transition journey.
"Everyone assumed he was dating her. Who knows how intimate things got, but they knew each other for a very long time," a family insider told the magazine. "It seems more like he confided in her," the insider added. "She would buy him feminine things he wanted. They had some kind of special bond."
Bruce Confided in Ronda
So, it seems that Ronda bought Bruce Jenner feminine things that he wanted and needed to aid in his transition from a man to a woman, maybe before his family even knew about his sex change plans. Ronda seemed to be a good friend when Bruce was going through a difficult time in his life.
"I don't need to explain my relationship to anybody," Bruce said during an episode of "Keeping Up With The Kardashians" after being questioned about his relationship with Ronda. "Nothing is going on. Certainly my intentions are not to hurt Kris. I don't want anybody upset, but Kris is not going to tell me who I can and cannot hang out with."
What do you think about Ronda Kamihira buying Bruce Jenner feminine things for his sex change? Tweet us @OMGNewsDaily or leave a comment below.