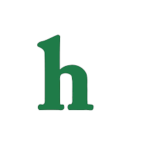 Bruce Jenner has reportedly completed his sex change surgery. Jenner, who officially confirmed that he was transition from a man in to a woman in April has allegedly completed the process of his gender reassignment surgery and is now legally a woman.
Bruce Jenner Completes Sex Change Surgery (Report)
Radar Online reports that Bruce Jenner had the sex change surgery over three weeks ago, and is now recovering from the process, but is very happy with the results. "The procedure involved reshaping Bruce's male genitalia into that of a woman. He was very happy with the results, but didn't realize how grueling the recovery would be," a source revealed.
Jenner's sex change surgery was said to be grueling and took over eight hours to complete. "The surgery was more than eight hours long. In the immediate aftermath, Bruce thought he had a urinary tract infection, but it was simply the pain from the procedure."
Bruce Jenner Now Legally A Woman
Bruce Jenner is now considered a woman in the eyes of the law. "Bruce is officially, and for all legal purposes, considered a woman. Bruce's kids have never seen him so happy. They just wish he would publicly start living as a woman, but contractually, he has to keep it under wraps until the docuseries premieres."
Now that Bruce has allegedly completed the surgery it's only a matter of time before fans begin seeing him emerge as his female self in public.
What are your thoughts on Bruce Jenner completing his sex change? Tweet us @OMGNewsDaily.