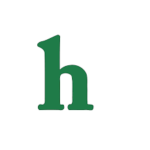 Bruce Jenner was involved in a deadly car crash earlier this weekend in Malibu that left one victim dead at the scene.Reports reveal three cars were involved and seven people injured during the Pacific Coast Highway crash.
Bruce Jenner involved in fatal car crash
Witnesses at the scene have stated that Bruce Jenner rear-ended a white car driven by a female, who was then was forced into oncoming traffic and then struck by a Hummer. The woman died at the scene. At this time no further details have been revealed nor, has Jenner, his rep, or family members commented on this tragedy. TMZ has reported however, that Bruce Jenner is okay.
 Bruce Jenner car crash kills one, injures seven
This is a horrible tragedy for Bruce Jenner, who has been making news headlines since recently revealing publicly his decision to transgender into a female and live his life as a woman. Bruce Jenner's transformation will be addressed on the E! Kardashian/Jenner Season 10 of "Keeping Up With the Kardashians" which will debut this spring.
The "KUWTK" reality series will begin to address the family's shock, surprise and support of Bruce Jenner's transformation which will be followed by a docu-series detailing Jenner's journey. Check back to Hollywood News Daily for more details on the breaking news of Bruce Jenner's car crash.