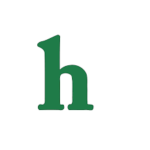 Brody Jenner dissed former step sister Kim Kardashian on Sunday via Instagram revealing he is still a little more than sore over Kim's wedding to Kanye ban of his plus one guest. Brody Jenner, who attended a wedding on Sunday with girlfriend Kaitlyn, brother Brandon and mom, Linda Thompson posted a family photo captioned, "Look… @kaitlynn_carter and I finally get to attend a wedding together."
Brody Jenner still holding a grudge against Kim Kardashian
It is not a huge family secret that Brody was furious during Kim Kardashian's wedding to rapper Kanye West, after Kim banned Brody from being his girlfriend to the couple's wedding in Italy. The entire ordeal caused a major disruption among the Jenner and Kardashian clan that was of course captured via reality TV on the family's series, "Keeping Up With the Kardashians." It is no known whether Brody had a oops moment after posting, or if family members suggested that the post be removed to keep the family peace.
Kim Kardashian reveals family is in therapy
This has been a very emotional weekend for the Jenner/Kardashian family, who have been publicly showing a united front for their father/stepfather Bruce Jenner after his big reveal on Friday night to Diane Sawyer that he was "a woman." Kim Kardashian spoke out over the weekend revealing that though it has been a tough adjustment, everyone in the family supports Bruce, but that they are all in therapy to help cope with the changes.
What do you think about Brody Jenner's slam towards Kim Kardashian, do you really believe that the Jenner/Kardashian family are really as united and supportive of each other as they claim?