Brenda Song is speaking out about those old pregnancy rumors that she was carrying Trace Cyrus' baby a few years back, and just when we though the drama was over, Miley's brother made us question it all over again.
Brenda Song Speaks Out About Old Pregnancy Rumors
According to The Dishh, Brenda spoke out via Instagram about the old rumors out of the blue.
Song wrote, "I usually never speak of my personal life, but I'd like to clear up some rumors. I few years ago there were rumors that I was pregnant and/or had a miscarriage. I just want to say those rumors were not true. They were just lies and fabrications. I apologize for not clearing this up sooner and for the continual damage these lies have caused @TraceCyrus. We may no longer be together but I hope he can forgive me and I wish him nothing but the best."
Later, the post got so much more interesting when Trace Cyrus himself commented on the post and threw some serious accusations at his former fiance.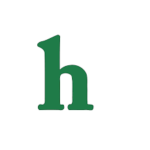 Trace Cyrus Slams Brenda Song, Calls Her a Liar
"Yes they were lies THAT YOU MADE UP and told me, my entire family and all our friends."
It seems that Trace believes that Brenda made up the entire pregnancy story, and possibly even made it look like she could have had a miscarriage. After rumors that Brenda Song was pregnant began to circulate, she was photographed leaving a hospital in tears and no mention of a pregnancy or baby was made until now.
This is a weird and somewhat scandalous story, but it looks like there was some serious issues going on between Trace and Brenda.
What are your thoughts on Brenda Song's post about the Trace Cyrus pregnancy rumors? Tweet us @OMGNewsDaily.