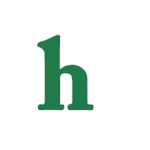 An awesome "Breakfast Club" reunion went down at the SXSW festival in Austin, Texas on Monday. Molly Ringwald, who played "Princess" Claire and Ally Sheady who was everyone's favorite "Basket Case" reunited to pay tribute to one of the best films about teenagers of all time.
'Breakfast Club' Reunion at SXSW
"The Breakfast Club" reunion was lacking the guys from the cast, Judd Nelson, Emillo Estevez, and Anthony Michael Hall, but the girls held there own as they celebrated the movie, and just how relevant and important it still is today after three decades.
"There's been nothing to replace it. Until something comes along that can hold a candle to these movies, they will continue to be what they are," Molly Ringwald told Us Weekly back in 2010, and she remains correct in her statement 5 years later.
"I always loved the script, and I loved the movie, but I never imagined that we would be talking about it 30 years later," Ringwald said on the "Today Show" earlier this month.
Will There Ever Be Another 'Breakfast Club?'
"The Breakfast Club" along with her other starring roles in John Hughes' "Pretty in Pink" and "16 Candles" made her America's sweetheart in the 80's and the founding member of "The Brat Pack," the group of 80's hot young actors and actresses which included Emillo Estevez, Judd Neslon, Ally Sheady, Rob Lowe, and Demi Moore.
While the entire cast couldn't get together for SXSW fans are always holding out hope that possible their characters will get together for a "Breakfast Club" reunion on the big screen. While it would be cool to see what became of them all 30 years later (Or just known what happened the next Monday at school!) a big screen reunion likely isn't happening.
John Hughes sadly passed away in 2009, and the magic of "The Breakfast Club" most likely could never, and will never, be recreated again. It will just have to stand alone as one of the most important coming of age films of a generation.
What are your thoughts on Molly Ringwald and Ally Sheady's "Breakfast Club" reunion? Tweet us @OMGNewsDaily or leave a comment below.