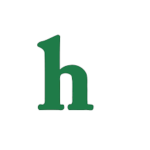 Braylon Edwards has been arrested again. The former Cleveland Browns wide receiver was accused of drinking and driving in Arizona on May 4, USA Today reports.
Braylon Edwards Arrested for DUI Again
According to police officer Kevin Watts, Braylon Edwards, 32, was busted for DUI in Scottsdale, Arizona on suspicion of four misdemeanor counts of driving under the influence.
Watts reveals that police records indicate that cops pulled Braylon over around 3 a.m. because he was driving his vehicle without its lights on. It was then that officers suspected Edwards of drinking and driving. While the blood alcohol test results are not available yet when they arrive prosecutors will decided with DUI counts, if any, to press against the former NFL star.
Braylon Could Be Charged with 'Extreme DUI'
However, TMZ reports that police believe Braylon Edwards was over twice the legal limit, which is considered an "extreme DUI" in Scottsdale. This marks the second time Edwards has been busted for drinking and driving. The last time was back in 2010.
Braylon Edwards' hasn't played in the NFL since 2012, and his career included stints with the Cleveland Browns, NY Jets, San Francisco 49ers, and Seattle Seahawks.
What are your thoughts on Braylon Edwards being arrested for DUI again? Tweet us @OMGNewsDaily.