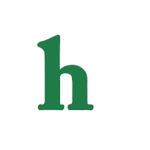 Oh baby! "Boy Meets World" star Rider Strong is a dad. The actor and his wife, Alexandra Barreto have welcomed a baby boy into the world. Shawn Hunter would be so proud!
'Boy Meets World' Star Rider Strong is a Dad!
According to Us Weekly, Rider and Alexandra, who have been married just over a year, welcomed their baby boy just after Christmas. The couple did a great job of keeping the pregnancy under the radar, and even kept the birth quiet until now.
Rider Strong and Alexandra Barreto welcomed their new family member on Dec. 28. The baby boy's name is Indigo Barreto Strong, but the pair are calling him "Indy" for short. (Harrison Ford would likely approve!)
Rider Strong Baby: Shawn Hunter Would Be Proud
Rider and Aleandra wed in October of 2013 in a unique summer camp themed wedding. The guests stayed in bunks after the ceremony, played games, and even participated in a ropes course and talent show.
"[I'm] incredibly lucky to be getting married to my best friend and partner in crime," Strong said before tying the knot with Barreto.
As for Rider Strong's professional life, the actor has already made 2 appearances on the "Boy Meets World" spin-off "Girl Meets World," and while his character Shawn Hunter may be unlucky in love, Rider seems to be flying higher than ever, and fans couldn't be happier for him.
What are your thoughts on "Boy Meets World" star Rider Strong's new baby boy? Tweet us @OMGNewsDaily or leave a comment below.