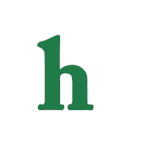 The "Bold and the Beautiful" transgender shocker this week sparked a ton of online controversy. Wednesday's episode stunned viewers as it was revealed that the character of Maya Avant is actually a man who transitioned into a woman after a sex change.
That's right. "Bold and the Beautiful" has a transgender character, a first for any soap opera. Maya's former name was Myron before she transitioned into a woman. The big cliffhanger on the episode came after Maya's face off with her sister, Nicole, AOL reports.

"You're not my sister, Maya. You're not Maya at all," Nicole said to her sibling. "You're Myron, my brother."
Of course Twitter exploded at the reveal that Maya used to be a man named Myron, and fans made "Maya" a trending topic in just minutes. "Bold and the Beautiful" viewers were shocked to say the least and began tweeting their feelings about the transgender bombshell.
Actress Karla Mosley who plays the character of Maya Avant spoke out about the story line calling it "the next frontier."
"She's a transgendered woman. This is just the next frontier. It's the next community that deserves to be recognized and respected in our media," Mosley stated.
"This is the kind of opportunity that I've prayed for," the actress told ET, "to make change in the world through my art in a big way."
What are your thoughts on "The Bold and the Beautiful" transgender story line? Tweet us @OMGNewsDaily or leave a comment below.