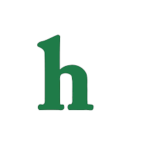 Bobbi Kristina Brown, Whitney Houston's daughter, was found unconscious in bathtub by her husband and rushed to a Georgia hospital.
Whitney Houston's daughter Bobbi Kristina found unresponsive
Bobbi Kristina was found unresponsive early Saturday morning by her husband Nick Gordon and an unnamed friend. Around 10:30 a.m. a 911 emergency call was placed as the two began immediately performing CPR on the unconscious Bobbi Kristina until police units and first responders arrived on the scene in Roswell, Georgia.
Police officers continued administering CPR until paramedics arrived. Bobbi Kristina Brown, 21, who was transported to North Fulton Hospital. Bobbi's condition is currently being reported as stabilized. At this time no further details surrounding the alarming incident have been reported according to ABC News. Police are still on the scene at Bobbi Kristina's home running a full investigation of the incident.
Is Bobbi Kristina headed down a dangerous path?
Plenty of fan speculation has arisen surrounding the incident eaving many questioning, and wondering if Bobbi was suffering from some form of major depression this close to the anniversary of her Whitney Houston's death? Whitney died unexpectedly at the age of 48, on February, 11. 2011.
An erie similarity,Bobbi Kristina and concern is growing about Bobbi. Houston, Bobbi's mother was found nearly three years ago, unresponsive in a tub at The Beverly Hilton, in Beverly Hills, California. Houston's death was ruled as an accidental drowning, with heart disease and cocaine use listed as contributing factors.prominently in American and international media.
Bobbi, who's 2012 reality series "The Houstons: On Our Own" was very vocal and public about her desires to follow in her late mother's footsteps both professionally, and personally, today many fans are wondering just how far Bobbi Kristina has gone or will go to achieve those desires.
This story is still developing…