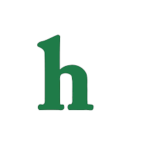 Bobbi Kristina hearse is rumored to have been placed on hand outside the hospice facility that Bobbi Kristina has been in for the past three weeks. The Bobbi Kristina death watch has kicked into a high gear after aa tent was placed around the doors of the hospice center for what many believe is a sign that the and is near for Bobbi Kristina.
Hearse parked outside Bobbi Kristina's hospice facility sparks fears that the end is near for Bobbi Kristina
Numerous media reports have revealed that someone close to Bobbi Kristina snapped a photo of the 22-year-old and shopped it around to the media calling them death bed photos and angering the Brown/Houston family.Before Bobbi Kristina was moved to the hospice facility three weeks ago, doctors met with family members assuring them that there was nothing else that could be done for Bobbi.
Fans believe it is time to let Bobbi Kristina rest in peace
The family made the decision to transport Bobbi to the hospice and remove all life support machines acknowledging that Bobbi Kristina's life was in God's hands. It has been a long and sad battle for Bobbi Kristina and the Brown/Houston family since Bobbi was found facedown and unresponsive in a bathtub in her Atlanta home on January 31.
It has been revealed by sources close to the Brown/Houston family that the family has already made all the necessary arrangements for Bobbi Kristina's burial when the time comes. Longtime family friend Tyler Perry to the social media asking fans to please respect the Brown/Houston families' privacy at this time. He also stated, "I assure you, the family will issue an official statement if something changes," he wrote. "Until then, can we just pray for Krissi, and the Houston and Brown families?"
It has been rumored that Bobbi Kristina's headstone and grave site will rest atop of her mother Whitney Houston's grave so that they may rest together, It is claimed this decision was made due to the fact that the burial spaces around Whitney are already occupied.