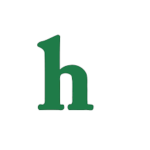 Bobbi Kristina Brown remains in a comatose state in an Atlanta hospital over six weeks after she was found unresponsive in a bath tub in her home on Jan.31. As time is ticking away more and more the the optimism of Bobbi Kristina Brown recovering is growing bleaker all the time. Her family has set up a meeting between the Browns and the Houstons to discuss for a final time whether or not to remove Bobbi Kristina from life support or not.
Bobby Brown to make final decision on Bobbi Kristina's life support
News reports reveal that when it comes down to it the doctors have told the family on more than one occasion that there is nothing more they can do for the 22-year-old daughter of the late Whitney Houston and Bobby Brown. The medical team feels that 6 weeks is too long to keep anyone in a medical coma. But the final decision will be Bobby Browns. If he decides to keep Bobbi Kristina Brown hanging on while longer the doctors could decide to stop treating her.
Doctors tell family nothing more can be done for Bobbi Kristina
"Patients' families can decide if they want to push forward with continued medical treatments, even if their loved one is in a devastated situation and have little hope for survival," Dr. DeGeorgia tells Radar. "You would usually abide by the family's wishes, unless you decide that they are brain dead and that they have no brain function."
Anyway you look at this situation it very sad all around there is no winning for anyone regardless of what decision will be made by Bobbi Kristina Brown's family over the next few days. Our hearts go out to them.