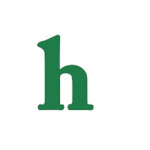 Whitney Houston's daughter Bobbi Kristina Brown is currently fighting for her life in an Atlanta hospital after being found unresponsive in her bathtub on Saturday. Now, suspicion is falling to her husband, Nick Gordon.
According to Life and Style Magazine, some members of Bobbi Kristina Brown's believe that Nick Gordon may have had somethign to do with her "drowning" and claim that the pair may not even be officially married.
"Entertainment Tonight" host Kevin Frazier recently revealed on "The Talk" that Nick Gordon could be hiding vital information about the events leading up to Bobbi Kristina's body being found in the tub. "The family has always struggled and had a problem with Nick," Frazier said. "They feel he played a hand in this incident."
Frazier reveals that an insider told him Bobbi Kristina and Nick were out partying prior to her body being found in the bathtub, and that the couple had allegedly gotten into an argument before the tragic event.
"Interesting thing about Nick: A family member told me they still haven't found a marriage certificate," Kevin Frazier stated. "A family member told me they don't believe they're married. It will be very interesting to see if we can find that marriage certificate."
However, if Bobbi and Nick were married then he could stand to inherit all of the money she was left by her mother, Whitney Houston, if Bobbi Kristina dies.
Meanwhile, a second sweep of Bobbi Kristina Brown's home by police revealed that there were drugs found in the home, although in the first search none were found, Radar Online reports.
Rumors have been flying about Bobbi Kristina's health and as previously reported by Hollywood News Daily, if Bobbi does come out of this alive doctors says a full recovery would be a miracle.
What do you think about Bobbi Kristina Brown's husband Nick Gordon being under suspicion by the family? Tweet us @OMGNewsDaily or leave a comment below.