Bill Cosby has been arrested. The actor who once portrayed beloved iconic TV dad Cliff Huxtable, was taken in to custody on sexual assault charges from 2004 on Wednesday.
Bill Cosby Arrested On Sexual Assault Charges
According to People Magazine, Bill Cosby was arrested for allegedly drugging and sexually assaulting former Temple employee Andrea Constand at his mansion in Elkins Park, Pennsylvania in January of 2004.
"A prosecutor's job is to follow the evidence wherever it leads and whenever it comes to light," District Attorney Kevin Steele said during a Wednesday press conference "Upon examination of all the evidence, today we are able to seek justice on behalf of the victim."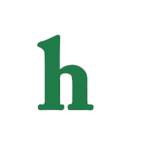 Bill Cosby Headed To Court Next Month
Bill Cosby was arraigned and released after  posting $1 million bail. The former "Cosby Show" star will be back in court for a preliminary hearing on January 14.
As most fans know, Bill Cosby has been facing a ton of backlash since multiple women have come forward with claims that he's drugged and sexually assaulted them over the years. If Cosby begins to be charged with even half of these crimes then it will surely be a media circus surrounding the 78-year-old actor.
What are your thoughts on Bill Cosby being arrested for sexual assault? Tweet us @OMGNewsDaily or leave a comment below.