Bigfoot sighting North Carolina: Tourist claims to have caught Bigfoot on film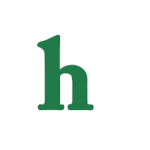 Eric Walters is the name of the man who claims he has captured Bigfoot on film while walking his dog Zippy on Thursday. Walters stated,"Either there's a Sasquatch out there or someone is trying to play a practical joke." Walters, who is renting a cabin on Buck Forest Road with his wife and another couple shot the alleged Bigfoot video on his phone. "I quickly realized it was not a bear but a Sasquatch," Walters told the local news station. "Zippy could tell I was scared and got so riled up that he got loose and went after it. It turns out the brave little guy chased the Sasquatch away and saved me from a possible encounter."
Bigfoot scared off by small terrier?
An official with an Asheville vacation rental company, however, said Friday the video was shot at a rental cabin at 41 Gold Anchor Lane, off N.C. 9 south of Black Mountain, not in Henderson County. Gay Weber, chief marketing officer with Carolina Mornings Inc., says the company's rental sign is clearly visible in the video. Weber also said he's familiar with the site because he's been there.
"I'm flattered that even Bigfoot knows that Carolina Mornings is the best vacation rental company in Western North Carolina," Weber joked Friday.
Needless to say, the company has been getting bombarded with emails from interested Bigfoot followers who are looking to rent a  nearby cabin in hopes of possibly spotting the alleged mythical creature in the flesh themselves.
Is Bigfoot alive and well in North Carolina?
Over the decades, there have been numerous Bigfoot sightings, with the desire to hunt and capture the folklorish beastly legend growing in popularity thanks to reality television. However the majority of  the scientific community states that the existing evidence is not sufficiently convincing, and generally regard the Bigfoot sightings as the result of mythology, folklore or misidentification of an animal and, of course, an active imagination.
Eric Walters is the name of the man who claims he has captured Bigfoot on film while walking his dog Zippy on Thursday according to a Saturday, August 8 report from the Canada Journal.
Walters stated,"Either there's a Sasquatch out there or someone is trying to play a practical joke." Walters, who is renting a cabin on Buck Forest Road with his wife and another couple shot the alleged Bigfoot video on his phone. "I quickly realized it was not a bear but a Sasquatch," Walters told the local news station. "Zippy could tell I was scared and got so riled up that he got loose and went after it. It turns out the brave little guy chased the Sasquatch away and saved me from a possible encounter."