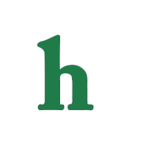 Beyonce Unretouched Photos have leaked online. Queen Bey posed for a L 'Oreal back in 2013 and now the original unaltered photos are being passed around online, and causing quite the stir.
Beyonce Unretouched Photo Leak
According to the Inquisitr, Beyonce's photos are causing controversy online and her fans and haters are going at it. Some believe that these photos are totally fine and that they only prove Bey is human and not some perfect version of a woman that they have to live up to.
However, critics are saying that Beyonce looks terrible in the unretouched photos pointed out her acne, blemishes, and wrinkles. Some say that Bey looks like she smokes cigarettes, and others claim they didn't recognize the singer at all.
Bey Fans vs. Haters
Meanwhile, the great Beyonce debate has people from both sides having to admit that Beyonce can't always look perfect, juggle a high profile marriage, continue her iconic career, and be a mother to her young daughter Blue Ivy without a few less than gorgeous days.
We still think Bey is one of the most beautiful ladies in the biz, and her confidence will not be rocked by this photo leak. They don't call her Queen Bey for nothing.
What do you think of Beyonce's Unretouched Photo leak? Tweet us @OMGNewsDaily or leave a comment below.