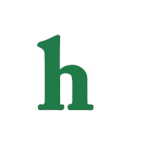 Are Ben and Jennifer separated? Say it ain't so! Ben Affleck and Jennifer Garner, aka one of Hollywood's most beloved couples, are allegedly separated and set to announce their split very soon, The Hollywood Gossip reports.
Ben, Jennifer Separated: Ben Affleck and Jennifer Garner Set to Announce Split?
Ben and Jennifer are said to be have been separated for over a month now as reports of their marriage crumbling keep rolling in. Ben Affleck's career is totally back on track and he's getting more serious roles, as well as making a huge name for himself as a director. He was recently cast as Batman in the film "Batman V. Superman" and will reportedly make a cameo as the superhero in the highly anticipated film "Suicide Squad" starring Jared Leto as The Joker.
Sources reveal that Ben's gambling and drinking have been taking a toll on Jennifer and their marriage for years, and Jen's finally had enough. To make matters worse the couple fueled the rumors that they are separated by spending the Memorial Day weekend apart. Affleck was seen partying in Vegas while Garner spent the weekend in New York with friends.
Ben and Jennifer Fans Saddened By Split Reports
Radar Online reports that while Ben and Jennifer are over, and she's the one who ended the marriage, he's been pushing for a public announcement about the split for the sake of his reputation. It looks like he's abandoned his family and is ignoring his wife and kids, so he wants everyone to know that they're separated.
"He's told Jen that he wants the official statement to come out before their ten-year wedding anniversary on June 29," one insider revealed.
Unfortunately, Ben Affleck and Jennifer Garner they have three children together who will be the real victims of a possible divorce.
What are your thoughts on Ben, Jennifer being separated? Tweet us @OMGNewsDaily.