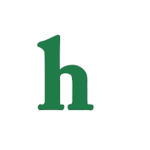 "Bates Motel" will be back on A&E later this year for Season 4 and spoilers suggest that Norman Bates' brother Dylan will get romantic with his ex-girlfriend Emma.
'Bates Motel' Season 4 Spoilers: Will Norman Turn on Emma and Dylan?
Dylan and Emma grew very close over the course of Season 3 and Dylan even risked his life to get the money for Emma's lung transplant, that could save her life. However, could Emma's life be in danger in the future?
When Norman finds out about Dylan and Emma's relationship he could snap. It seems the littlest thing send Norman over the edge nowadays and seeing his ex-girlfriend/best friend with his brother, whom he's had issues with the in past could mean trouble.
Norman and Norma's Inappropriate Relationship Grows
Meanwhile, "Bates Motel" fans have been watching Norman's relationship with his mother, Norma Bates, get creepier and creepier. It seems Norman is totally in love with his mother and the two are beginning to become inappropriate with one another. Will their relationship reach ick-factor status in Season 4?
What are your thoughts on the latest "Bates Motel" spoilers for Season 4? Tweet us @OMGNewsDaily.