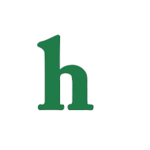 "Bates Motel" Season 4 spoilers have been trickling in and the biggest spoiler of all is that Norma's death could be happening at any time. Seriously, we could see Norman's mother bite the dust at any moment, meaning that the already creepy series just got a bit more intense.
'Bates Motel' Season 4 Spoilers: Norma's Death is Coming Soon
"Bates Motel" Executive Producer Kerry Ehrin recently revealed to Entertainment Weekly that Norma's death is coming, and it could be at any moment in the series. "I feel like that could happen, honestly, at any point. It could happen in any episode from now until the end of the series!"
The A&E thriller was recently renewed for 2 more seasons, which could be the show's last. So, the death of Norma Bates would really extend the story of the series as Norman Bates is already very deep in his mental illness. He could off his own mother and assume her identity at any moment in time, and fans will be shocked when that time comes, even though we all know it's the endgame of the show.
No Time Jump Between Seasons 3 and 4
Meanwhile, there will be no time jump at all between Seasons 3 and 4. At the end of Season 3 we saw Norman kill Bradley and in his mind his mother is the one who murdered the girl, Norma has no idea where her son is, and Emma and Dylan's romance is budding as Emma goes to get a lung transplant. So, there are a lot of things the writers wanted to continue on without a time jump to pass them over.
Fans will get to see all the new "Bates Motel" drama go down when the series returns in 2016 for Season 4.
What are your thoughts on the latest "Bates Motel" spoilers and Norma's impending death? Tweet us @OMGNewsDaily.