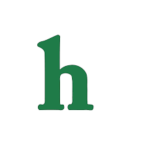 "Bates Motel" Season 3 is edging closer and closer. The hit A&E series will return on March 9, and fans have a lot of creepy goodness to look forward to.
Bates Motel Season 3 Spoilers: Norman and Norma Grow Closer, Caleb's Back in Town
Despite the strange, yet intriguing Season 3 trailer, the synopsis for "Bates Motel" Season 3 has some spoilers that fans will definitely want to hear.
"After a blissful summer of closeness with his mother, living within the safe confines of home and the Bates Motel, Norman's fears about what really happened with Blaire Watson resurface and Norma questions what really happened. Forced to look at the truths about Norman for the first time, their deeply intricate relationship continues to evolve. Norma finds herself turning to the other man in her life, Norman's half-brother, Dylan (Max Thieriot) and begins to rely on him in ways that she never expected. This relationship inevitably triggers jealousy in Norman and a new kind of love triangle between Norma and her two sons erupts.
Estranged brother and uncle, Caleb (Kenny Johnson) returns to haunt the family throughout the season challenging the family bond even further. Pressures of the outside world take a hold of the family when newcomers Kevin Rahm ("Mad Men," "Desperate Housewives"), Tracy Spiradakos ("Revolution") and Ryan Hurst ("Sons of Anarchy") arrive at White Pine Bay. After a summer of living at the Bates Motel, Sheriff Romero (Nestor Carbonell) and Norma have grown closer but there will always have that troubling question mark surrounding Norman. Something doesn't feel right, but spite of his instincts, Romero finds himself continually drawn back to the Bates family – and to Norma.
Emma (Olivia Cooke) also determined to find out what is happening to Norman becomes more emboldened, fearless, goes after the things she wants. Familiar face, Bradley (Nicola Peltz) returns to surprise the family and digs up old memories."
'Bates Motel' Season 3 Trailer is Super Creepy
So, it looks like Norman and Norma will be closer than ever, which isn't a good thing for the teenager! Meanwhile, Norma is also growing closer to Dylan and Sheriff Romero, which Norman may have a strong reaction to.
Norma's rapey brother Caleb, who is also the father of her oldest son Dylan will also be back to stir up trouble for the Bates family and viewers may get some of the season's best drama from those relationships.
What are your thoughts on the "Bates Motel" Season 3 spoilers and preview? Tweet us @OMGNewsDaily or leave a comment below.