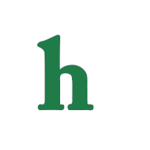 "Bates Motel" Season 3 has been the darkest season yet, and spoilers reveal that Norman could be triggered to lose it even more now that Bradley Martin is back in town, and Dylan and Emma are growing closer.
'Bates Motel' Season 3 Spoilers: Bradley Martin is back
"Bates Motel" fans have been waiting for the day when Bradley Martin would return to White Pine Bay. We last saw Bradley after she killed Gil, her father's former partner, in retaliation for her dad's murder. Bradley was the first girl Norman had sex with, which triggered him in so many ways. However, Bradley also got close to Norman's brother Dylan before he helped her escape town as well.
As previously reported by Hollywood News Daily, Bradley's back, and she and Norman will have a lot to talk about, and according to the Latin Post, the two will get intimate again. This could be bad for Norman as he also gets a little "psycho" after having sex with someone. Since Norman has been totally unstable anyway, this could mean another killing spree for Mr. Bates.
Dylan and Emma Grow Closer
Meanwhile, Dylan and Emma are getting very close and it's more than obvious that they are attracted to one another. If they act on this, and we're hoping they do, Norman will go crazy. Not only will he feel betrayed by his brother, but Emma is really Norman's only friend other than his mother!
It looks like Norman's love life is about to get very messy again. What will Mother have to say about this?
What are your thoughts on the latest "Bates Motel" spoilers? Tweet us @OMGNewsDaily.