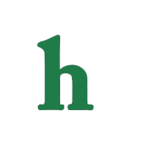 "Bates Motel" Season 3 is now in full swing and Norma Bates is even more suspicious of her son than ever, especially after the girl from room 4, Annkia, goes missing.
'Bates Motel' Season 2, Episode 2 Recap — 'The Arcanum Club'
When Norma goes to check in on Annika and realizes that she hasn't slept in her bed or been back she becomes leery of Norman's involvement since she caught him peeking in her bathroom window the previous day. Norman tells his mother that he hasn't seen her, but later Emma tells Norma that she and Norman went off together the night before.
Norma becomes furious and questions her son about the woman's disappearance. Norman tells his mom that he drove with Annika in to town to a bar, and she asked him to drive her car home because she would be drinking. Norma doesn't know what to believe, and asks Norman to point out where he last saw the woman.
Norma asks around about the woman, but no one at the bar remembers if she was there or not. Later that night, Norman comes to his mother to tell her that she doesn't need to worry about him, because he's okay now and he's dating Emma. Norma tells him that she's okay with his choice in girlfriend and hugs her son feeling a bit relieved, but still suspicious of Norman.
Norman and Emma Have Their First Date
The next night Norman and Emma get ready for their first date. Emma promises Norman that whatever happens between them in private will stay private, and that his mother won't find out about it. Later, when Emma sees Norma looking into the woman's car she suggests they look through her room and find an invitation to a party at the Arcanum Club, which Emma says is a hunting club. Norma takes the invitation and leaves the room, asking Emma not to mention it to Norman.
Just then Sheriff Romero tells Norma that he's moving out of the motel because his house is finally ready for him to move in to. He gives her a generous tip for the 3 months he spent living there. When saying goodbye Romero goes in for a hug and gets a lingering embrace and awkward kiss from Norma. The two obviously have some sexual tension going on.
While on their date Norman and Emma talk about their previous sexual relationships. Norman asks Emma if she feels bad after sex, and she tells him that feeling a bit naughty is part of the fun, but Norman looks like he's very uncomfortable about sex. Emma tells him that perhaps Norma's constant attention may have altered his perception about adult sexual relationships.
While Norman's out, Norma uses the time to head to the party at the club. She's stopped at the gate and asked for the password. When she doesn't know it she's told to leave and she pulls away, hides her car, and scales the wall to get a closer look at the party.
What she sees are a lot of men in suits. Two of them sneak off to a smaller building and when she peaks inside the windows she sees  two people having sex while others watch. Romero sneaks up behind Norma and tells her she needs to leave. When the sheriff questions her she spills everything.
Annika's body found?
After their date, Emma and Norman make out in her car until Norman gets a little spooked. Emma leaves and Norma returns home. She begins crying on his shoulder and Norman tells her that he's worried about his mother after all she's been through over the past couple of years. He helps his mom in the house promising him that it will get better as viewers see a dog barking at the corpse of a dead woman floating in a body of water…
Dylan and Caleb Make a New Enemy?
Meanwhile, Dylan and Caleb are still working together, and Caleb is trying hard to establish some sort of bond with his son, but something just isn't right. When a mean looking dog comes up to the cabin and begins fighting with their dog, Caleb shoots the dog stunning Dylan.
The next day Dylan's neighbor comes looking for his pet dog, and he and Caleb tell him they haven't seen his pet. That night, Caleb and Dylan head to the neighbors house to see what he's all about. They are met by a woman with a baby, and the man they met earlier that day.
The man leads them into a shed with a lot of guns. He asks them how many plants they have, and Dylan tells him they only have 99 plants, the medical marijuana legal limit. Caleb tells the neighbor to stay off their property and respect the boundaries.
What did you think about "Bates Motel" Season 2, Episode 3? Tweet us @OMGNewsDaily or leave a comment below.