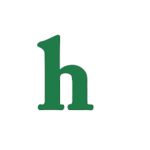 Good news "Bates Motel" fans! The show has been renewed for 2 more seasons by A&E. This means that the show will run until at least Season 5.
'Bates Motel' Renewed For 2 More Seasons
Deadline confirmed that "Bates Motel" would be back for at least 2 more seasons on Monday, revealing that the network has yet to set an end date for the series, which is meant to be a prequel to the movie "Psycho" and details Norman Bates life and chaotic relationship with his mother, Norma Bates, only in present time.
In the Season 3 finale Norman killed yet again after having another black out and vision of his mother, Norma, who obviously has a huge hold on her son. Fans have been watching as Norman continues on a downward spiral and has been very weird and inappropriate visions of his mom.
More Horror Coming To A&E
Fans are still waiting to see if Norman and Norma will cross the line in their mother/son relationship as well as to find out what happens with the supporting characters such as Dylan, Emma, and Sheriff Romero. The writers now have a bit of a cushion with two upcoming seasons to keep developing the story and characters.
Meanwhile, "The Returned" which aired after "Bates Motel" has been cancelled after only one season and A&E is following in the footsteps of "Bates" by picking up "Damien," a sequel series to the horror movie "The Omen."
Are you excited about "Bates Motel" being renewed for 2 more seasons? Tweet us @OMGNewsDaily.