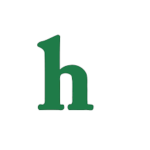 Fans of Bart Simpson are about to see something they thought they would never see. Bart will die in the upcoming Halloween episode, Executive Producer Al Jean teased during an interview with Entertainment Weekly.
Bart Simpson Will Die in 'The Simpsons' Halloween Episode
So, how will Bart Simpson die, you ask? Well, it seems that Bart's old enemy, Sideshow Bob will finally fulfill his life long dream of ending young Bart's life. "You're going to see Sideshow Bob do something he's wanted to do for a long time," Jean revealed.
Although the details of Bart's big moment are being kept totally under wraps, it seems that "The Simpsons" trouble making son will fight for his life on the Halloween episode, "Treehouse of Horror," which usually airs in late October, early November.
As many fans know, Sideshow Bob, voiced by "Fraiser" star Kelsey Grammer, has been trying to kill Bart Simpson for 25 years, and may finally get his chance this fall.
Will Bart Be Back After His 'Death?'
"I'm one of the people that always wanted the Coyote to eat the Road Runner, so you can see where this is going," Jean told EW. "When I was a kid, I wanted the rabbit to get the Trix… I hated frustration comedy, so we'll scratch that itch on the Halloween special."
However, no fear "Simpsons" fans, Bart Simpson won't be gone forever. When a fans asked Al Jean via Twitter if Bart would be back after the Halloween special his reply was "Yes absolutely. We're not nuts."
What are your thoughts on the reports that Bart Simpson will die during "The Simpsons" Halloween special? Tweet us @OMGNewsDaily.