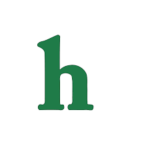 Ariel Winter the lawyer? The "Modern Family" star, who was recently emancipated from her mother, is planning to go to law school to become an attorney, People Magazine reports.
Ariel Winter Lawyer: 'Modern Family' Star Planning to go to Law School
It looks like Ariel Winter is just as smart as her "Modern Family" character, Alex Dunphey, and has been looking in to schools to attend to become a lawyer.
"I toured schools in California, and I'm going to take a tour of East Coast schools." The actress will graduate high school next year, one year after her television character, Alex, and says she wants to study both law and business, which is a great future and much more stable than show business.
Ariel's Officially Emancipated
"I would love to continue acting but it's definitely important to go and do something else," Ariel said. "You never know if something's not going to work out, if one day acting is like, 'No, we don't like you anymore!' You gotta have something else you can do. I've always been interested in law so I think it'll definitely be something that I'll love to do and also go to school for."
Recently, Ariel Winter became an emancipated minor after her mother allegedly emotionally abused her. "I am now officially emancipated!!! I'm really lucky I have an amazing support system and lovely people in my life who have given me the support and guidance to have been given this wonderful opportunity," Winter tweeted after the emancipation.
What are your thoughts on Ariel Winter becoming a lawyer? Tweet us @OMGNewsDaily.