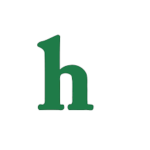 MTV's "Are You The One" Season 3 trailer just dropped and it is totally crazy, and the big news is that there is huge new twist that goes along with the new season.
'Are You The One' Season 3 Trailer Released
Hollywood Life reports that besides the big drama that is coming on MTV's "Are You The One," the hit show that has contestants trying to find their one perfect match among a group of roommates, there will also be a new rule.
For each time the contestants get a "black out," which is a week when there are absolutely no perfect matches found in the house, they will lose $250,000 off their big $1 million prize, which gets divide up between the 20 of them.
For you die-hard fans, the contestants and their Twitter handles are listed below, so you can check them out before "Are You The One" returns for Season 3 on MTV on Sept. 24.
Girls:
Amanda, 22 – Westminster, CO, Twitter: @MTV_AMANDAG
Britni, 24 – Augusta, GA, Twitter: @BritniNicol
Chelsey, 23 – Orlando, FL, Twitter: @BombshellChels
Hannah, 22 – Syracuse, NY, Twitter: @_hannahrathbun
Kayla, 22 – Sandy Hook, CT, Twitter: @Kayyjaybee
Kirsten, 22 – Ashburn, VA, Twitter: @KikiMTV
Kristyn, 22 – Los Angeles, CA, Twitter: @cheynotshy
Melanie, 23 – Franklin Square, NY, Twitter: @schmelllanie
Rashida, 23 – Columbia, SC, Twitter: @rashidazakiya
Stacey, 24 – Staten Island, NY, Twitter: @staceygurnevich
Guys:
Alec, 22 – Philadelphia, PA, Twitter: @agonzalez12
Austin, 22 – Addison, TX, Twitter: @in_my_SHEETS
Chuck, 26 – Maui, HI, Twitter: @MTV_Chuckalodon
Connor, 25 – Tinley Park, IL, Twitter: @tweetconnor180
Devin, 26 – Northampton, MA, Twitter: @MTVbigD
Hunter, 22 – Perry, FL, Twitter: @hbarfield13
Mike, 24 – Stony Brook, NY, Twitter: @mikecrescenz0
Nelson, 26 – San Marcos, TX, Twitter: @NellyT2013
Tyler, 25 – Indianapolis, IN, Twitter: @tee_boogie_
Zak, 26 – Toronto, CN, Twitter: @ZAKLONGO
What are your thoughts on "Are You The One" Season 3? Tweet us @OMGNewsDaily.