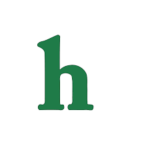 "American Horror Story: Hotel" is still months away from airing on FX, but after Comic-Con there are some hot new spoilers about Season 5 that fans are so excited for.
'American Horror Story: Hotel' Spoilers
According to Design & Trend, five big "American Horror Story: Hotel" spoilers were revealed during the show's Comic-Con panel, where Ryan Murphy pulled double duty talking about "AHS" and his new show starring Lea Michele, Emma Roberts, Jamie Lee Curtis, and more, "Scream Queens."
First off, there are a lot of evil characters in Season 5. Sarah Paulson, Kathy Bates, Angela Bassett, Evan Peters, and Matt Bomer will all be playing villains as they check in to the hotel.
Throughout the season some familiar faces will be seen at the hotel. Ryan Murphy has been saying that each season is connected in some way as we saw during last season's "Freak Show," so look for some former characters to check in.
Famous Famous Will Be Popping Up Everywhere
Meanwhile, Sarah Paulson's character could be in some danger during "American Horror Story: Hotel." The Murphy says that Paulson's character seems to always pull through when everyone else dies, and that may change this season.
Of course, everyone is talking about Lady Gaga starring this season, and it was the "Born This Way" singer who contacted Ryan Murphy about being apart of the show, and that she will be very fashionably dressed.
What are your thoughts on the latest "American Horror Story: Hotel" spoilers? Tweet us @OMGNewsDaily.