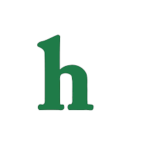 "American Horror Story" Season 5 details have been revealed. Season 5 will be titled "American Horror Story: Hotel," and it's already cast it's first new big star, Lady Gaga, who announced the big news via a video for her fans, who all went wild about the news.
'American Horror Story: Hotel' — Season 5 Details Revealed
The Huffington Post reports that no other details about Season 5 have been released yet, but fans are on the edge of their seats waiting to find out how big Gaga's role will be, and which other of our favorite actors and actresses will be back for "American Horror Story: Hotel."
However, it looks like we can expect another creepy, scary, and inventive season of the series from Ryan Murphy, who loves to drop hints about the upcoming seasons during filming, and says that all the seasons will eventually be connected somehow.
'AHS: Hotel': Lady Gaga Cast
Past seasons of the show included "Murder House," "Asylum," "Coven," and most recently "Freak Show," which is reportedly set to be star Jessica Lange's final season. However, fans are hoping she'll change her mind and return for Season 5 "Hotel" when it returns to FX in October.
What are your thoughts on Season of of "American Horror Story: Hotel" and Lady Gaga being cast? Tweet us @OMGNewsDaily or leave a comment below.
Make your reservation now. #GagaAHSHotel https://t.co/o9ixi5TaFy

— Lady Gaga (@ladygaga) February 25, 2015