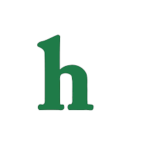 The "American Horror Story: Hotel" cast is forming quickly. "Magic Mike" star Matt Bomer, who had a guest starring spot on "Freak Show" has been added to the roster, but sadly Jessica Lange has been officially taken off.
Matt Bomer Joins 'American Horror Story: Hotel'
That's right "AHS" fans, the hunky Matt Bomer will be appearing on Season 5 titled "Hotel" along with huge celebrity star Lady Gaga. According to Hollywood Life, Bomer may be playing Gaga's love interest throughout the season, and we're sure that the two could make for some seriously hot love scenes for us to enjoy.
Of course, Bomer is no stranger to working with Ryan Murphy. Bomer has worked with him on an episode of "Glee" where Matt played Blaine's older brother, as well as on HBO movie "The Normal Heart," and again in "American Horror Story: Freak Show." It looks like Matt is taking a break from filming "Magic Mike" to work on "AHS" and it's sure to be awesome.
Jessica Lange Leaving 'AHS'
"About 6 months ago, [Ryan] talked to me and I said it's my absolute favorite show on television," Bomer revealed, admitting it definitely scary. "I'm really, really excited… I'm absolutely nervous, but I'm really excited."
Meanwhile, "American Horror Story" Queen, Jessica Lange, has confirmed that she will not be back for Season 5.
"Yes, I'm done," she said at Dolby Theater in LA. "We've had a great run here. I have absolutely loved doing these four characters that I've had the opportunity to play. In all the madness, I've loved the writers, my actors, Ryan [Murphy] and the whole, I mean, insanity of it, shooting here, shooting in New Orleans, the stories, everything."
 What are your thoughts on Matt Bomer joining "American Horror Story: Hotel" and Jessica Lange leaving? Tweet us @OMGNewsDaily or leave a comment below.