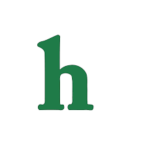 Amanda Peterson, the actress who played Cindy Mancini opposite Patrick Dempsey's Ronald Miller in the hit 80's film "Can't Buy Me Love" died in early July at the age of 43, and now we know why.
Amanda Peterson: 'Can't Buy Me Love' Star Cause of Death Revealed
People Magazine reports that Amanda Peterson's cause of death was an accidental drug overdose, or acute morphine toxicity.
According to the coroner's report, Peterson reportedly had a deadly cocktail of prescription drugs in her system at the time of her death. Anti-anxiety medication, opiates, and anti-psychotic medication were all found her in her system along with marijuana, which is legal in Peterson's home state of Colorado.
Amanda's Troubled Past
The report also reveals that Amanda Peterson suffered from "morphine effect," which causes respiratory failure. Amanda had admitted to a substance abuse problem in the past and spent three months in jail in 2005. Her last arrest was in May of 2012 for DUI and possession of narcotic equipment.
What are your thoughts on "Can't Buy Me Love" star Amanda Peterson's drug overdose death? Tweet us @OMGNewsDaily.