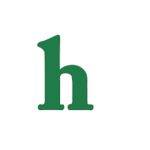 Is Amanda Bynes planning her comeback on "Dancing With The Stars?" The actress has been making headlines for her wild behavior and crazy antics over recent years, but she may finally ready to step back in to her showbiz career, OK Magazine reports.
Amanda Bynes to Appear on 'Dancing With The Stars?'
Sources told the magazine that Amanda is in talks with producers to possibly compete on the show next year. As many fans know "Dancing With The Stars" is a great way for celebrities to make a comeback, generate buzz, and open the door to a lot of new opportunities with their careers.
"They think Amanda has a wonderful underdog story and DWTS is the perfect forum for her to prove she can entertain while being vulnerable the same time," an insider revealed.
Amanda Ready for a Comeback?
Amanda Bynes has a great career right off the bat. As a child she appeared on shows like "All That" and "The Amanda Show," and then landed a gig on "What I Like About You" with Jennie Garth as a teen. Bynes went on to star in films such as "She's The Man" with Channing Tatum, "Hair Spray" with Zac Efron, and "Easy A" with Emma Stone.
Her unique brand of comedy and bubbly personality won over fans, who would love to see her get back to using her talent yet again, as long as she did it in a healthy way. Over the past years, Bynes was treated for mental illness and has had many fans worried with her erratic behavior. However, it seems that she may be doing much better, and getting back to work could be just what she needs to stay on the straight and narrow.
"It's perfect timing," the source dished. "People think she's still a mess, but that's no longer the case. DWTS is the perfect opportunity for her to prove to her friends, family and fans that she's back in control of her life."
What are your thoughts on the possibility of Amanda Bynes appearing on "Dancing With The Stars?" Tweet us @OMGNewsDaily.